You are here: Ponies >> Foundation Mares >>

Texa of Carrick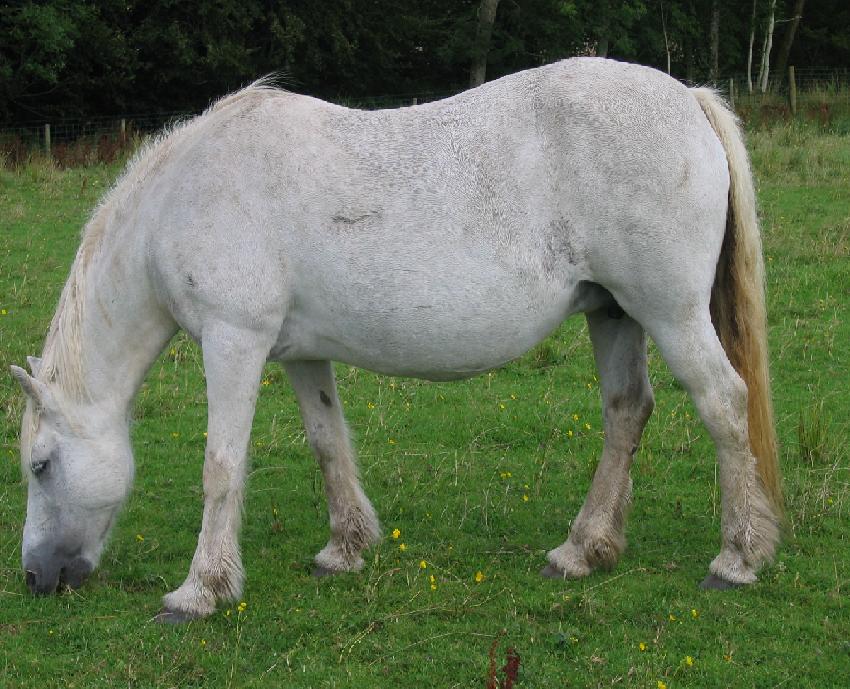 Texa of Carrick was a top quality mare winning county level championships in her younger day.  She has been a particularly successful brood mare for the stud producing consistently stunning foals.  As with Eriskay of Carrick, she travelled from Sheila Smith's to Sue Gotto's in France as a three year old before coming to us in 1992.
Texa has bred well for us over the years leaving many performance ponies.  In spring 2006 she was retired from breeding at the age of 23.  Her final foal, a filly by Rummlegairie, has nostalgically been named Texa Beag after her mother.
Foals Bred:
1994 - Filly - Tilliwhillie (S: Rummlegairie of Trailtrow)
1995 - Filly - Taransay (S: Rummlegairie of Trailtrow)
1996 - Filly - Tass (S: Rummlegairie of Trailtrow)
1998 - Colt - Tweed (S: Muldoanach of Dalbrack)
1999 - Colt - Tarf (S: Rummlegairie of Trailtrow)
2003 - Colt - Talisker (S: Rummlegairie of Trailtrow)
2005 - Colt - Torridon (S: Carrick Raasay)
2006 - Filly - Texa Beag (S: Rummlegairie of Trailtrow)